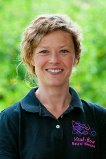 by Nayda Fitzgerald | Oct 28, 2017 | Kinesiology | 0 comments
How Using Kinesiology As A Health Strategy Can Alleviate Stress
Firstly, we need to understand what stress is and how it affects the body.
Stress happens when there is more going on than you can handle.
Stress can come from physical, mental, emotional, nutritional, toxic, biochemical, electromagnetic or infectious sources.
Repeated and chronic stress from different sources adds up and takes a growing toll on your cells and organs.
Stress initiates our fight/flight response. This is a pre-programmed emergency response mechanism that makes us deal with a situation. It is not something we have mental or physical control over. It is activated to allow us to run from a real (or perceived) danger or stay and fight to ensure our survival. This fight or flight response is your body's way of protecting you. When working properly, it helps you stay focused, alert and energetic, so that you can meet deadlines or perform in an exam. In emergency situations, stress can save your life – giving you extra strength to defend yourself, or spur you to hit the brakes to avoid an accident – or run away from the attacking lion.
The problem is though, that we rarely come face to face with a lion or an extreme danger. The stresses we deal with day to day are the ones that start to undermine our balance.
Stress is one of the biggest problems facing Western society today. We are bombarded with so much stress in our daily lives trying to juggle work, kids and relationships, not to mention dealing with increased financial, technological, chemical and electromagnetic stress, that our bodies react as though we are in constant danger and our fight/flight mechanism can be permanently switched on. This continually instructs the endocrine system to initiate over 1400 different responses including the dumping of a variety of chemicals into our blood stream. Hormones also start to surge through the body. This can cause overtaxing of our adrenal glands leading to blood sugar imbalances, hormonal issues, weight problems, exhaustion and overwhelm. It is also leading to a culture of obesity and addiction as people use food, alcohol or drugs to deal with the stress they are experiencing.
This cascade of imbalances in the systems of our body results in brain connections being interrupted and communications between the Central Nervous System and the brain (as well as between the hemispheres of the brain itself) becoming impaired.
What this means is that our mind's only options to deal with challenges are to either attack it or avoid it. This limited range of response means that the outcomes from that response will be poor, in turn, limiting our options.
Logic often goes out the window and our emotions can take over. We can also get trapped in certain parts of our brain so we may act irrationally or "without thinking". The body and mind can get locked into certain patterns of behaviour that consequently affect how we interpret information and communicate with others.
The physical effects of stress can have a dramatic impact on the body systems and create many health issues.
Such dysfunctions are frequently located in deep sub cortical areas of the brain, and are generally unresponsive to most remedial approaches. This is where Kinesiology comes in!
It is vitally important that we train our minds and bodies to cope better with stress and not react to all of our everyday issues as a danger response.
By using simple Kinesiology techniques to help integrate the neurology of the brain, we can reduce the fight/flight response and retrain the brain and the body to react in a more appropriate ways, handle situations easier and provide more positive outcomes.
Our bodies instinctively know exactly what they need to heal themselves – we are actually designed to be a self-healing mechanism – it's our limited conscious mind that often gets in the way
Our subconscious mind is like a super computer.
Every thought, emotion, word, everything we have ever seen, heard or experienced since birth has been recorded in our internal data base. All the information is in there.
The difficulty is in communicating with this innate knowledge (subconscious) to know what we need on a conscious level.
So how DO we access that information?
Through muscle testing. Muscle testing bypasses the conscious mind and taps into the truth of ourselves. In modern Kinesiology, muscle testing is not used to test the strength of the muscle but as a biofeedback system to gain information from the body on a subconscious level.
Each muscle in our body is linked to a particular organ or gland in its own energy circuit and is also linked to each of the other circuits. One of the body's responses to stress is to shut down access to specific areas of brain function, switching off the electrical and chemical signals that control the brain, muscles and organs.
Nerve impulses can be inhibited. In other words, not all the information gets through or it gets sent to the wrong "department" or gets scrambled like a badly tuned radio station. This shows up as a weakness in our electrical circuits. By testing different muscles we can find out where the imbalances are in the body.
The truly amazing aspect of muscle monitoring is that the response can indicate such a wide variety of problems. The muscle may respond by being weak because of a physical factor, (a sore muscle for example); because of a disturbance in the function of its related organ system (blocked or restricted lymph or blood flow); because of a disturbance with its associated meridian (blocked energy flow); because of a disturbing emotion or thought (from a past trauma); or some other imbalance.
With Kinesiology, whether or not a person has a diagnosed condition is irrelevant, as it works to uncover and release the underlying issues on all levels, that are creating the symptoms and activate the self-healing ability of the body.
Although many of you may not have heard of it yet, Kinesiology is becoming one of the most popular and effective therapies for a multitude of ailments.
How Can Kinesiology Help Me?

So what is Kinesiology?
Kinesiology is complementary therapy that can be used alongside any other treatments or modalities and is based on the concepts of Traditional Chinese Medicine. It uses the simple technique of muscle monitoring as well as other gentle exercises to quickly and easily help pinpoint areas of the body that are suffering from stress or pain.
By using muscle monitoring we can ask the body what it needs so we can select the right tools for the specific issue and assist the body's own healing processes to release those blockages, creating balance and calm.
Kinesiology takes a wholistic approach, integrating the mind and the body and incorporating the emotional, mental, structural and biochemical qualities of the client's health; therefore providing a wider range of options for treatment. It also actively involves the client, assisting them to take responsibility for their own health and well being.
So if you are suffering any type of stress or health issue, why not let Kinesiology help you find the right solutions specifically for you…..and who better to ask than your own body?!