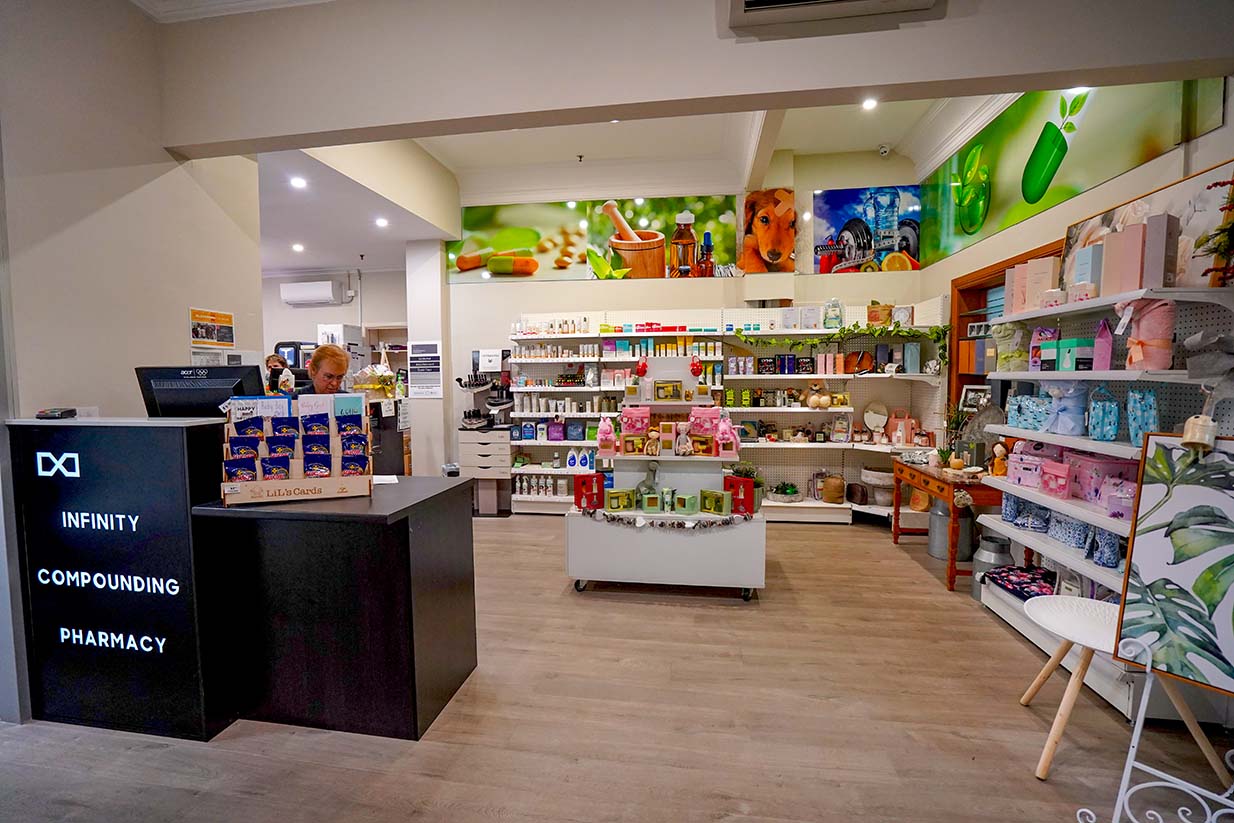 Infinity Compounding and Wellness Pharmacy offer a variety of services to our patients and the local community.
They stock an extensive array of products including over the counter & practitioner only supplements and medications. In addition, they can compound your medications for you in their purpose built facility.
Infinity Compounding pharmacy aims to provide local, natural products to clients. Product ranges include natural make up lines, skin care products, bone broths and much more. If you live remotely, please speak to them about delivery options.
Drop in and see the friendly team at Infinity and collect your free loyalty card, or visit them online!
OPENING HOURS:
8.30am – 8.30pm Monday to Friday
8.00am – 4.00pm Saturday
CONTACT US:
Ph: 7123 6102, Fax: 7123 6103.