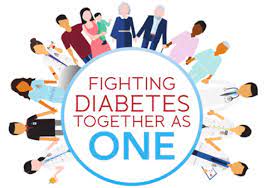 Diabetes Education – What Is It and How Can It Help Me?
When you are first diagnosed with diabetes there is much to learn! There are also many people willing to give advice around how they, their family members, and friends they know manage their diabetes! Diabetes is a very personal journey that requires time, resect and expertise.
There are many members in a health care team that help to look after a person with diabetes in their journey including the GP, dietitian, endocrinologist, podiatrist, exercise physiologist, psychologist, and diabetes educator.
Credentialled diabetes educators are trained health care specialists-registered nurses, accredited dietitians and pharmacists and help people with diabetes
• Learn basic information about diabetes and what the diagnosis means for them.
• Understand how to use diabetes devices, and why these are effective in diabetes management
• Adopt healthy eating habits through nutrition education, including meal-planning, and weight-loss strategies.
• Develop problem-solving skills to self-manage diabetes
• Monitor blood glucose and learn how to interpret these results for both short- and long-term health.
• Understand medicines used for diabetes and other health related conditions.
• Develop skills for stress management.
When to see an educator, how often to see them and at what times of the diabetes journey is all very personal. However, it is always recommended a person see one when they are first diagnosed to get all the correct facts!
You can make an appointment online with Kirrily Chambers here