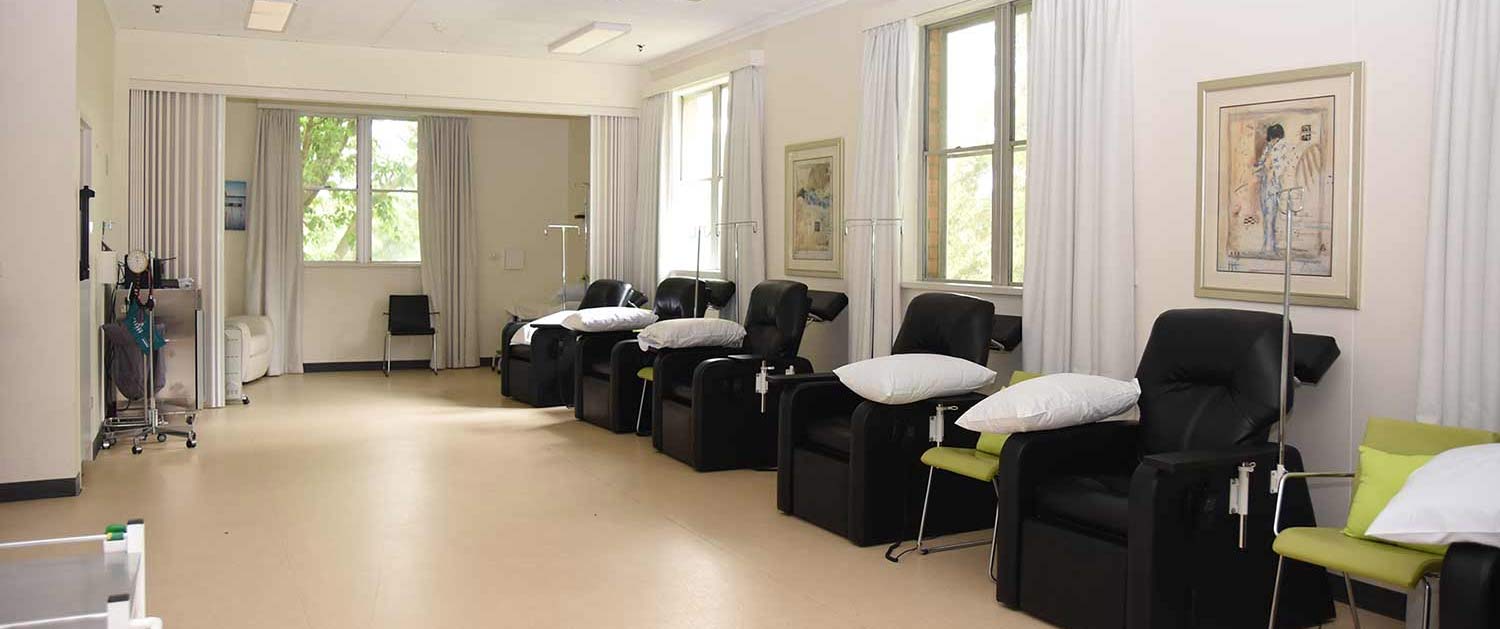 We offer a dedicated Infusion Clinic, run three times a week by our experienced team of trained Registered Nurses. All infusions are undertaken following an in depth consultation with a GP trained in injectable nutrients & / or, administering Iron infusions. We can assist you with Iron Infusions, Vitamin C Infusions and Intravenous Nutrients, where clinically appropriate.
If you have a referral for an Iron infusion from your own GP, a script and a copy of your recent blood results, we are happy to offer that service to you.  You can simply book with our practice nurse for 30mins to check the medication, review the referral and your blood results. You will then be taken to our dedicated infusion clinic for your iron infusion to be performed. Integrative Health Solutions also has an onsite pharmacy that readily keeps Iron in stock, so you can even fill your script prior to your appointment. The Pharmacy opens at 9am if you would like to purchase your iron onsite prior to your infusion. If you are a GP wishing to refer patients for an Iron Infusion, please speak to the Practice Manager who will make the process as simple as possible for you.
What is Injectable Nutrient Therapy?
Infusion therapies can assist patients by providing high doses of nutrients through a drip, or injection. Treatment is tailored to the diagnosed clinical needs of each patient.
Injectable Nutrient Therapies can assist patients who have poor nutrient absorption, chronic fatigue, acute and chronic infections including glandular fever, or significant nutrient deficiencies that would benefit from rapid correction. Infusions allow nutrients to enter the bloodstream directly, bypassing the stomach and intestines, thereby achieving much higher concentrations than when taken orally. This includes B group vitamins, Vitamin C, Iron, Glutathione and selected minerals.
This treatment does not replace a balanced diet and nutrition plan. It may however, assist patients with deficiencies that prevent adequate nutrition and dietary intake from being absorbed by the body, preventing therapeutic levels from being obtained. Injectable nutrient therapy can support conventional medical treatments to better assist patients to achieve optimal outcomes. This treatment should only be undertaken following a thorough consultation by a trained General practitioner, where clinical need is determined to be appropriate.
Treatment time varies depending on the individual, but we recommend allowing up to 2 hours. The length of this treatment depends on the condition being treated, the extent of the condition and the patients response. Iron and B group vitamin infusions, generally take less time. These factors should be closely & routinely monitored in private consultation with your GP.
While Vitamin C and Iron infusions are generally safe and well tolerated, some side effects may occur. These can include pain, bruising, or swelling at the injection site, thirst and diuresis. The amount of benefit to the patient may vary depending on the condition being treated, concentration provided, depth of original deficiency and individual response to the treatment. In some cases a single dose may bring significant relief, in other cases a longer course of treatment may be required. Please discuss your individual case with one of our trained General Practitioners.
Please discuss the cost of any potential treatment with one of our Infusion nurses, as prices vary & will be tailored to your treatment.
Why choose us?
Our prices are the most competitive in Adelaide & are tailored to suit your specific treatment plan. If you find a lower comparable price please let us know, we will always do our best to match it.
Note on your new patient enquiry that you are interested in Infusion therapy and we will prioritise your request.
We put our patient needs first.
At Integrative Health Solutions, we adhere to strict infection control standards and Infusion protocols.
Injectable nutrients should always be administered with a trained Doctor on site. Each of our Infusion clinics is carefully overseen by Doctors who have undertaken additional training in Injectable Nutrients & / or Iron infusions.
Our clinics are run by Registered nurses who are trained in Injectable Nutrients, Cannulation and managing central lines.
We take your health seriously.  We will never refer to your treatment as a cocktail, or a shot unlike other cosmetic & lifestyle clinics.  We maintain the highest professional standards in all of  your interactions with our practice.
We adhere to the strict advertising guidelines set by AHPRA. We are therefore unable to offer any memberships, or package arrangements that may be seen as an inducement of service. We choose instead to discuss your treatment needs, risks, benefits and associated costs with you personally, prior to beginning infusion therapy.
Our Infusion clinics are dedicated to providing you with a safe and warm environment to undergo your treatment.
Enjoy a herbal tea, or cappuccino while you sit back & unwind.
Our dedicated Infusion room offers ample space to bring along your support person.
Many of our patients find added support in our group setting.
Our purpose built recliners provide comfort, for those who prefer to rest throughout their treatment. A private area for patients who prefer to lie down, is also available.
Massage, Acupuncture & Reflexology can be provided during your treatment in a group setting.  Ask our staff to find out more.
Whatever your requirements, we will offer you outstanding care, support and consideration, while you  are undergoing your infusion.