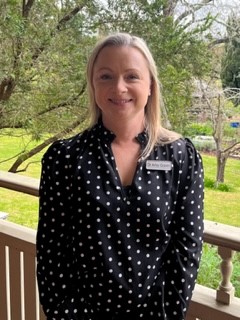 General Practitioner - Welcomes new patients
Areas of interest include: All areas of General Practice and Family medicine, Women's Health, Obstetrics & Gynaecology, Mirena & Implanon Insertion, Shared Care, Preventative Health, Chronic Disease Management
Prior to Doctor Gavin's career in Medicine, she graduated from the University of South Australia with a Bachelor of Pharmacy and worked for 11 years as a Community Pharmacist. She loved this time but felt she wanted to continue to learn and develop so made the decision to return and study Postgraduate Medicine at Flinders University.
Dr Amy Gavin has a strong interest in Women's Health and spent several years working in the field of Obstetrics and Gynaecology. obtaining the Diploma in O&G before pursuing her specialist qualifications as a General Practitioner.
Areas of interest:
Dr Gavin has a wide interest in all areas of General Practice, including all areas of Women's Health.  She is trained to insert and remove both Mirena's and Implanon hormone Implants.  She is also trained to work with families for their pre and post natal care.  Dr Gavin enjoys working with children and watching them develop, along with your family.
Availability:
Doctor Amy Gavin consults on Monday, Tuesday, Thursday and Friday. she welcomes both new and existing patients of the practice for all of their general practice matters.
Dr Gavin values a holistic approach to medicine and has a warm and friendly demeanour. She welcomes new patients and bookings can be made online without an enquiry form. here She looks forward to caring for you and your family.
Dr Gavin has not undertaken training in either Plant based medicine or Integrative Medicine.
Languages spoken: Dr Gavin speaks English.
Book your appointment with Dr Gavin here