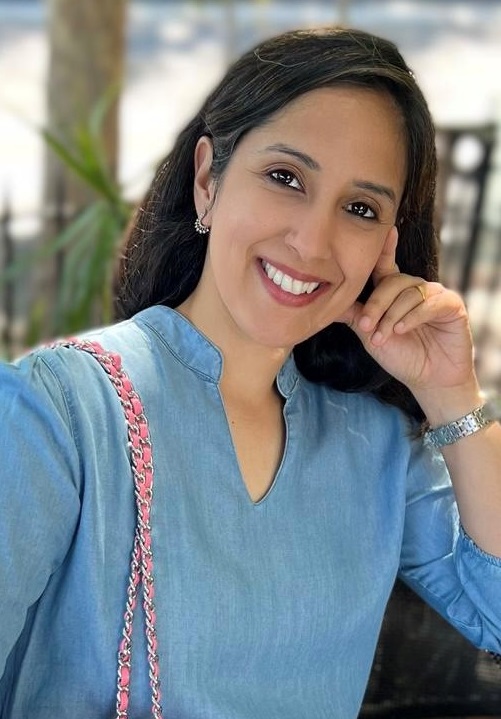 Physiotherapy (women's health)
Areas of interest include: Women's health, postnatal checks, mastiits, pelvic floor rehab, stress incontinence, prolapse, urge urinary incontinence, endometriosis, pelvic pain, sexual dysfunction
Sangeeta brings over a decade of hands-on clinical experience as a dedicated musculoskeletal physiotherapist to our team. Throughout her career, she noticed a significant lack of attention given to the pelvic floor area, prompting her to delve deeper into this specialised field. Motivated by her passion for expanding her knowledge, she diligently sought out professional development courses presented by renowned experts.
However, it was Sangeeta's own personal journey through pregnancy and childbirth that provided her with invaluable first-hand experience of the postpartum body. Eager to deepen her understanding and make a positive impact, she made the decision to pursue further specialization in Continence and Women's Health at the University of Melbourne in 2022.
Sangeeta's expertise in pelvic floor physiotherapy encompasses the diverse needs of women in every stage of life. Whether it's a young adult experiencing painful intercourse, a woman in the pre- or postnatal phase, or a middle-aged individual going through menopause and beyond, she is dedicated to empowering her patients to take control of their bodies. She strives to create a safe and comfortable environment where patients feel at ease discussing their pelvic health and any other concerns.
When she's not at work, Sangeeta cherishes the time spent with her young family. She also finds joy in playing badminton with her close-knit group of friends. Sangeeta's commitment to her profession and genuine care for her patients make her an invaluable addition to our team.
Languages spoken: Sangeeta speaks English
Sangeeta Sharda is an independent tenant practitioner at Integrative Health Solutions and is therefore responsible for all her own conduct at this facility. Sangeeta's ABN is 86768265615.
Book your appointment online here