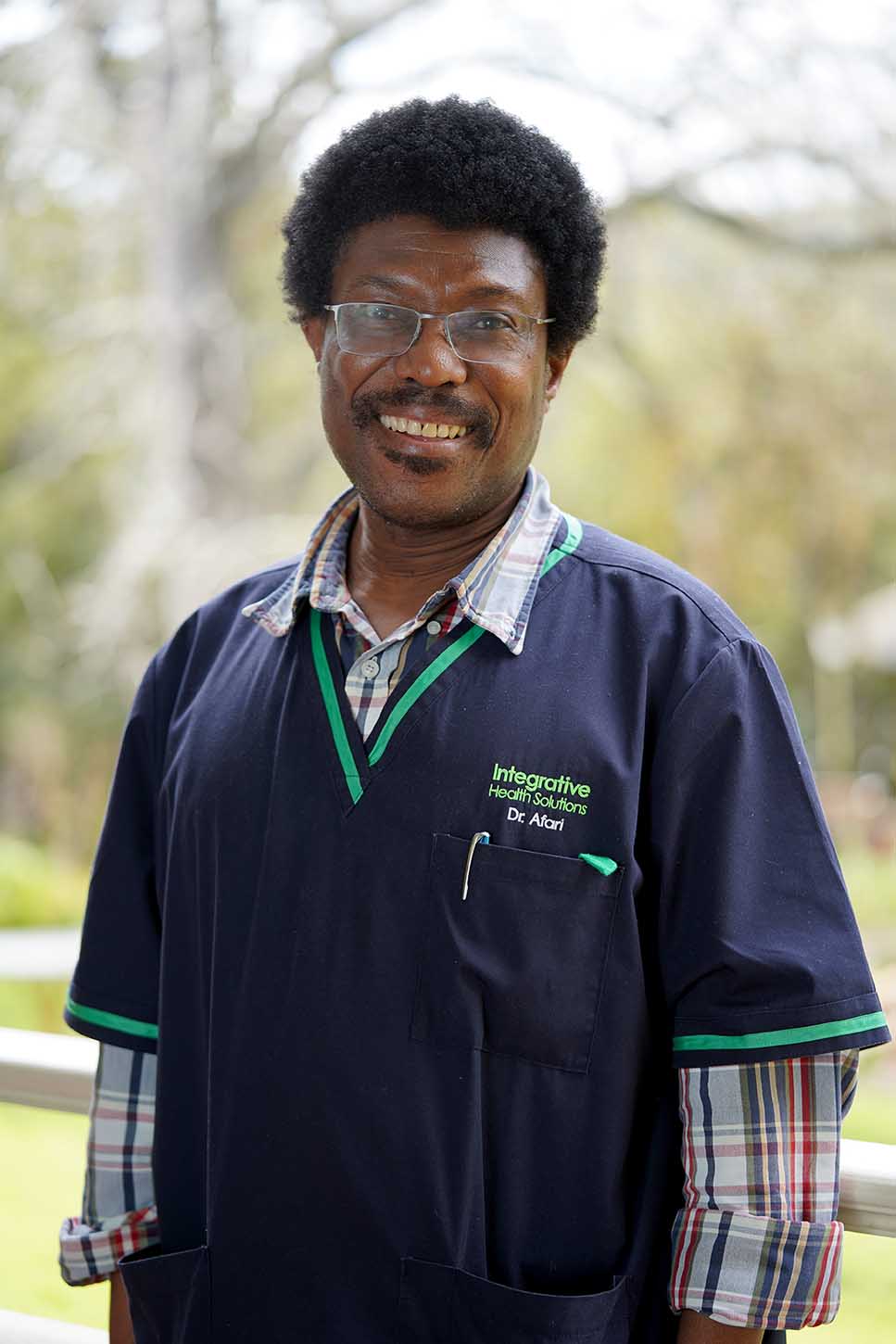 Director - FRACGP MMED(UQ) DCH (SA) DipClinHypnosis MB CHB BSc
Womens Health, Children's Health, Thyroid Disorders, Hormone Imbalance, Auto Immune Disorders, Allergies and Intolerance, Mental Health Disorders, Gut & Digestive problems, Plant based medicine, General Practice
Dr Afari is a highly experienced and versatile General Practitioner (GP) and integrative Doctor, who has undertaken additional training in extensive areas. Originating from Ghana in West Africa, he has been working in South Australia for many years in both rural and metropolitan settings. He certainly enjoys working in a team environment and the beautiful Adelaide Hills.
He has worked in many areas of general practice and his experience extends to emergency medicine, mental health, allergies and intolerances, women's, men's and children's health, thyroid disfunction, auto-immune disorders, learning and behavioural disorders and hormonal imbalance.
Dr Afari has a kind and calming manner and welcomes the challenge of focusing his practice on integrative medicine. Dr Afari is also more than happy to assist our patients with all of their other general practice matters.
More recently he has undertaken additional training in plant based medicine and accepts patients and referrals wishing to undertake this emerging treatment option. He has also undertaken training in infusion therapy and also oversees our busy infusion clinic each week.
Dr Afari looks forward to assisting you with all of your healthcare needs. While he does on occasion have a wait time for new patients, he does his best to accommodate urgent matters. Booking enquiries can be made here
Languages spoken: Dr Afari speaks English and also Afrikaans.
Dr Afari is an independent tenant practitioner at Integrative Health Solutions and is therefore responsible for all his own conduct at this facility. Emmanuel Afari's ABN is 82461139117.