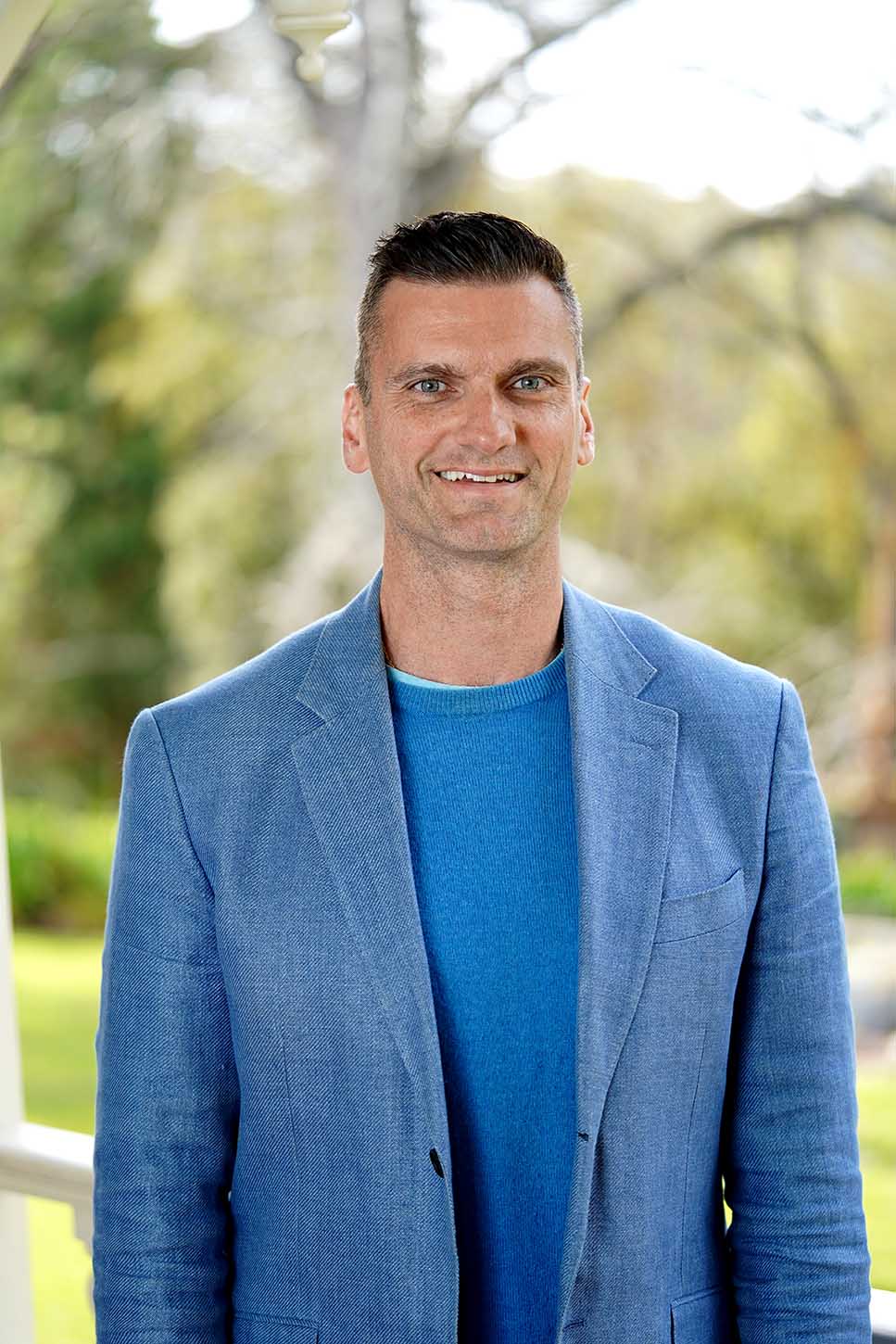 Naturopath, Pharmacist - B.Pharm, Adv. Dip Nat., ND, AACPA, ABAAHP
Adrenal fatigue, hormone dysfunction and optimisation, regenerative medicine, detoxification, gut health, organ system interactions, emotional connection to physical dysfunction, nutritional and functional medicine
David Crisci is a consultant Naturopath and Pharmacist that practices and embraces Holistic and Functional medicine. He has been a pharmacist for over 22 years and has moreover been involved in holistic and functional medicine for over 18 years.
Training
He has completed extensive training in Natural and Nutritional Medicine and also has completed his International Fellowship in Anti-Aging and Regenerative/Functional Medicine through an Australian and USA based organisation (A5M/A4M) and is a Board Certified Diplomat. He also holds an Advanced Diploma in Naturopathy, Western Herbal Medicine, Nutritional Medicine and has also completed his Plant based medicine Leadership Program Guide with Deakin Co over 5 years ago. For several years, a key area of interest has been in the field of Plant based medicine and the range of active components in this amazing plant including cannabinoids and terpenes.
His interest in both Plant based medicine and cellular medicine has been to support the body systems and its effects to restore homeostasis and optimise health. His exploration and focus for researching and using new, exciting molecules is to either restore, rebalance and repair the body, especially the ability to suggested customised formulations, compounds and ideas.
David is also the Founder and Director of Infinity Wellness Group. He is a member of many healthcare organisation such as ACNEM (Australia College of Nutritional and Environmental Medicine), AIMA (Australasian Integrative Medicine Association) A5M/A4M (Australasian Academy of Anti-Ageing Medicine), IFM (Institute of Functional Medicine), PCCA (Pharmaceutical Compounding Chemist of Aust.), CMA (Complementary Medicine Assoc.), ATMS (The Australian Traditional-Medicine Society, NHAA (National Herbalist Assoc. of Aust.) and many other accredited organisations.
Goal
His goal is to restore optimal health and look to validate and formulate customised recommendations based on functional testing (blood, saliva, urine and other validation methods).
More importantly, David welcomes the opportunity to assist new patients, to therefore achieve their optimal health. Bookings can be made online with David by clicking here Telehealth and telephone appointments are also available and rebates may be available through your private health fund if you are covered for nutrition.
Languages spoken: David speaks English and also Italian as a second language.
David Crisci is an independent tenant practitioner at Integrative Health Solutions and is therefore responsible for all his own conduct at this facility. David's ABN is 41146811645.