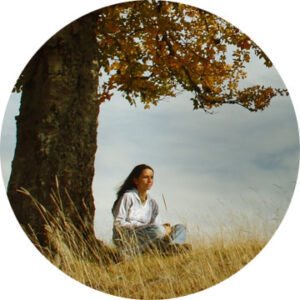 W
e welcome new and existing patients to our exciting new practice, dedicated to optimal wellness and healing! Our intention is to provide a centre for excellence in Integrative Medicine, through the combination of conventional and complimentary therapies. Our team looks forward to helping you to achieve your optimal health in a caring, healing and supportive environment. We offer consultations with Integrative Doctors and a diverse allied health team. In addition, we offer services such as intravenous therapy, infra-red sauna and group classes for meditation and yoga.
Our Integrative Doctors work with patients to treat a diverse array of chronic complex health problems. We also offer preventative medicine and treatments that can shorten the recovery times of acute problems, by improving the bodies natural immune response. We offer nutritional assessments for preventative medicine and have access to excellent evidence based tests. Our practitioners will work with you to devise an individualised treatment plan that is both affordable and effective.
Our practitioners may occasionally be booked ahead and for this reason we ask that you consult your local doctor, if you require a more urgent appointment for a general medical problem. If the matter directly relates to your treatment with us, we will of course endeavour to assist you as quickly as possible. So that we can continue to help new patients and to minimise our wait time for doctors, we ask that our patients keep their local doctor as an integral part of their health care team. We believe that communication between integrative, conventional and other allied health practitioners can enhance patient outcomes and we are happy to correspond, or provide information to other practitioners at your request.
At Integrative Health Solutions we aspire to help you achieve mental, spiritual and physical well-being, in a facility that was designed for healing. Our strengths lie in our ability to listen to our patients, maintain an open mind and to provide a multi-disciplinary approach to your health care by utilising the diverse array of practitioners within our practice. An infra-red sauna will be available soon to help detoxify, improve immune responses, assist in pain relief for fibromyalgia, reduce fatigue and stress, improve skin tone and reduce inflammation. Infusion therapy clinics are routinely run by our Infusion Nurse and overseen by our doctor. Our infusion room is purpose designed to enhance your healing response in a safe and conducive environment. Other treatments that will be available include prolotherapy, chiropractic, physiotherapy, counselling, massage, kinesiology, exercise physiology, meditation, yoga and Reiki.
Integrative Health Solutions will offer some online services via OzDocs Online. This service allows existing patients to obtain a log on from OzDocs Online, which is verified by the practice and then enables patients to access our various online services. The benefit of this program for both patient and practitioner is in the encrypted network, which provides a level of security that meets the strict RACGP standards for electronic communication. This allows our practice to offer e-consultations for brief queries, access to results and repeat script requests, if you have been seen in the last 6 months and we have previously provided you with this ongoing medication. A charge is applied by OzDocs for this service and is payable upon request. If your practitioner feels they are unable to fulfill your request without an appointment, a full refund will be provided by OzDocs. At this stage, due to the complexity of appointment structures and constant monitoring to minimise patient waiting times, online appointments are not available.
A cancellation policy is in place to protect the time of our practitioners and the needs of our patients. We ask that you provide 48 hours notice if you are unable to attend an appointment for any reason, failing this a non-rebateable fee will be charged. A reminder service for appointments will be offered by email, or SMS to minimise cancellations and non-attendances. Our practitioners are often unable to take calls while consulting and will also not respond to requests or enquiries by email. If you require discussion with your practitioner please make an appointment, or existing clients may ask brief questions via OzDocs Online. Our privacy policy, practice information sheet and fee information can be downloaded from our resources page.
This practice is purpose designed for Integrative Medicine and is not equipped as an emergency, or acute care facility. For medical emergencies dial 000 immediately. All other specific information relating to outside hour's patient care, can be found on our practice information sheet. We look forward to welcoming you to our new practice in person and are grateful for the opportunity to join you on your journey to wellness.