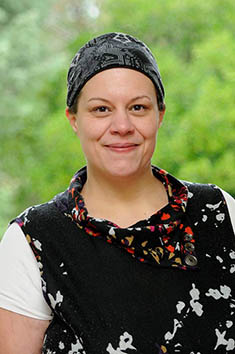 Osteopath - B.App.Sc(Clin.Sc)., B.Ost.Sc
Acute or Chronic Musculoskeletal pain and injury,Fascia and scar release, Old injury resolution, Headache, Migraine, TMJ, Neck, Back and Pelvic pain
Post Graduate study and personal interest in Craniosacral techniques, Pediatrics and Obstetrics and Gynaecology (SCTFANZ)
Dr Abi Abbott started her Osteopathic education at the BSO in London in 1993. Abi moved to Australia, and graduated from RMIT in the year 2000, with a Bachelor of Science in Osteopathic Science and a Bachelor of Applied Science in Clinical Science.
Abi has post graduate training in Osteopathy in the Cranial Field, Paediatrics, Obstetrics and Gynaecology, Infant massage and Visceral Techniques, and has a strong interest in women's health, functional fertility, birth preparation and recovery (including C Section recovery). Abi has a special interest in cases with a complex history of illness, trauma or surgery. Other interests include Gut-Brain health and the Vagus nerve function.
Abi is a very experienced clinician having run one of the founding clinics in Adelaide for many years and has recently returned to work after raising 4 children. Abi utilises a wide range of techniques from Craniosacral, myofascial release, trigger point therapy, muscle energy techniques, visceral work and soft tissue techniques.
Abi prefers the gentler approach and this tends to suit those whom prefer non manipulative Osteopathy. This approach is particularly suitable for newborn checks, children, women or those recovering from trauma, surgery or just needing to settle the sympathetic nervous system and get out of 'fight flight fright' and into 'rest restore repair' phase of healing.
Abi can provide assessment and treatment to any one of any age. Having commenced practice in the year 2000 she has many years of clinical experience and welcomes new patients.