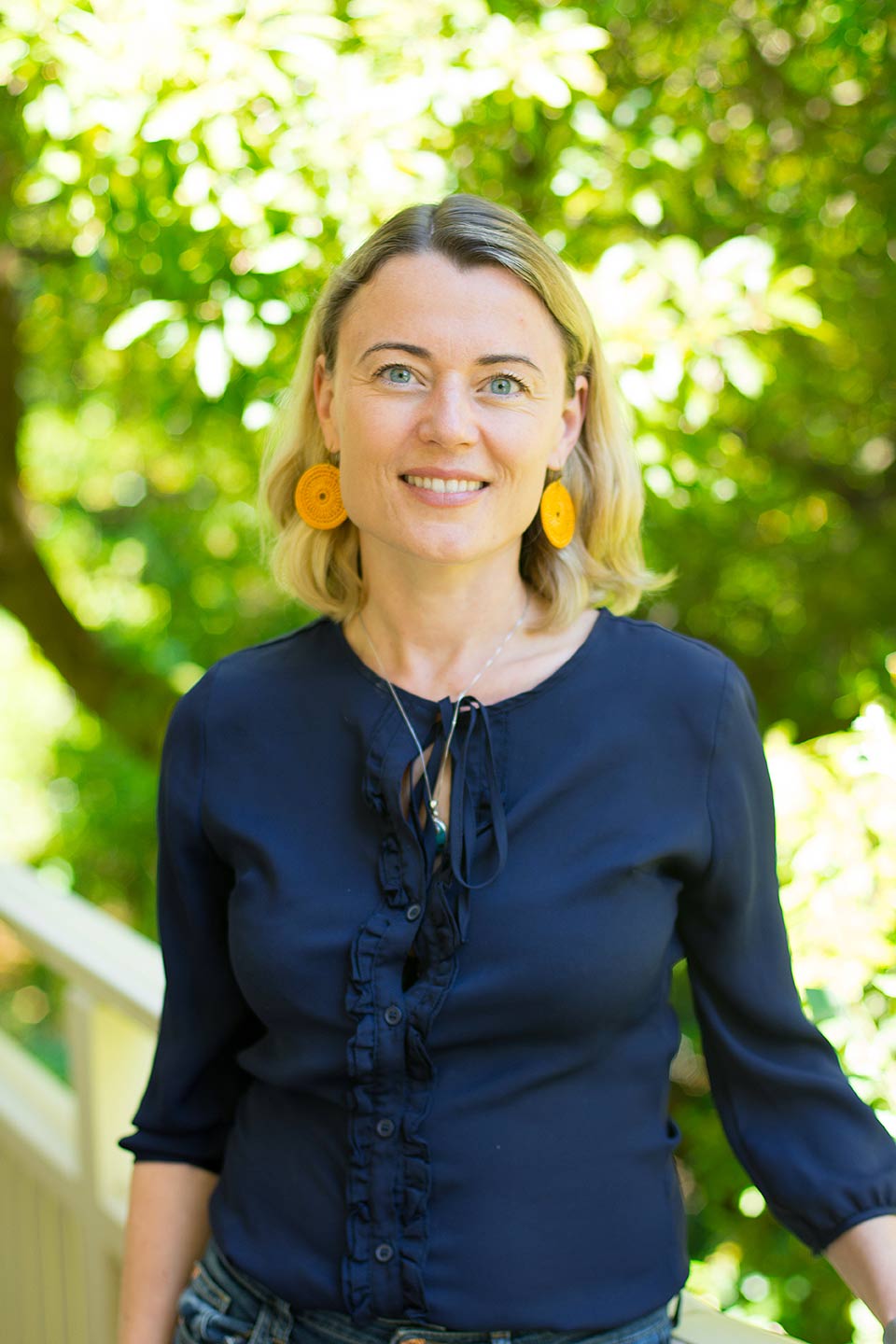 Kinesiology, NLP, Energy Healing & Chakra Balancing
Chidren's Health, Learning & behavioral difficulties, sensory processing sensitivities, sleep, stress manangement, anxiety, well-being
Aurelie is a fully certified Holistic Kinesiologist, Mind Body Medicine practitioner and completed her diplomas at the College of Complementary Medicine in Sydney.
Aurelie aspires to teach and empower her clients to regain control over how they feel and their health. "The aim of each session is for you to discover more about yourself and the origin of your issue, what may be holding you back and help you to move through life with more flow and happiness". Aurelie has always been passionate about making a difference for people. She graduated as a Doctor in Pharmaceutical Science in France and started working in the industry. At the time she believed that healing was a one way process and modern science was the only way to "heal" a person and never really questioned it. She now knows that true healing and illness prevention are only achieved via an integrated approach that encompasses our emotional state, environment, nutrition and spirit as well as our body which is what Kinesiology is about. The mind, body and spirit are interconnected, what affects one will affect the other.
Aurelie helps adults and children with overcoming stress, anxiety, depression, low self-esteem, limiting beliefs, sleep problems, learning difficulties… or help anyone who is simply in need of change.A desire for change and an open mind is all you need to embark on this journey.
For more information, book a 15min complimentary consultation.
Kinesiology for kids
Kinesiology is an energetic medicine that uses muscle monitoring and principles from Traditional Chinese Medicine to access holistic information from your subconscious, uncover and dissolve the root causes of imbalances whether it is nutritional, environmental, emotional or spiritual.
Kinesiology is a gentle, safe, non-invasive and effective therapy for kids.
Children are often not able to express themselves as comprehensively as adults. Kinesiology muscle testing gives them a voice and the ability to release emotional stress. It can also be used to assess nutritional imbalances and food allergies/ intolerances.
Things Aurelie typically helps kids with are:
– learning difficulties
– development delays
– anxiety, stress, anger, self-esteem
– sensory processing sensitivities
– lowered immune system function
– bedwetting (after age 5)
– sleep
– behavioural issues
A session usually involves primitive reflexes and brain function assessments, body work, acupressure (acupuncture without needles!) and confidence boosting / emotional release.
Aurelie also gives you home exercises and tips to assist your child in between sessions.
For younger kids, parents attend the sessions which can often help provide insight into the problems.