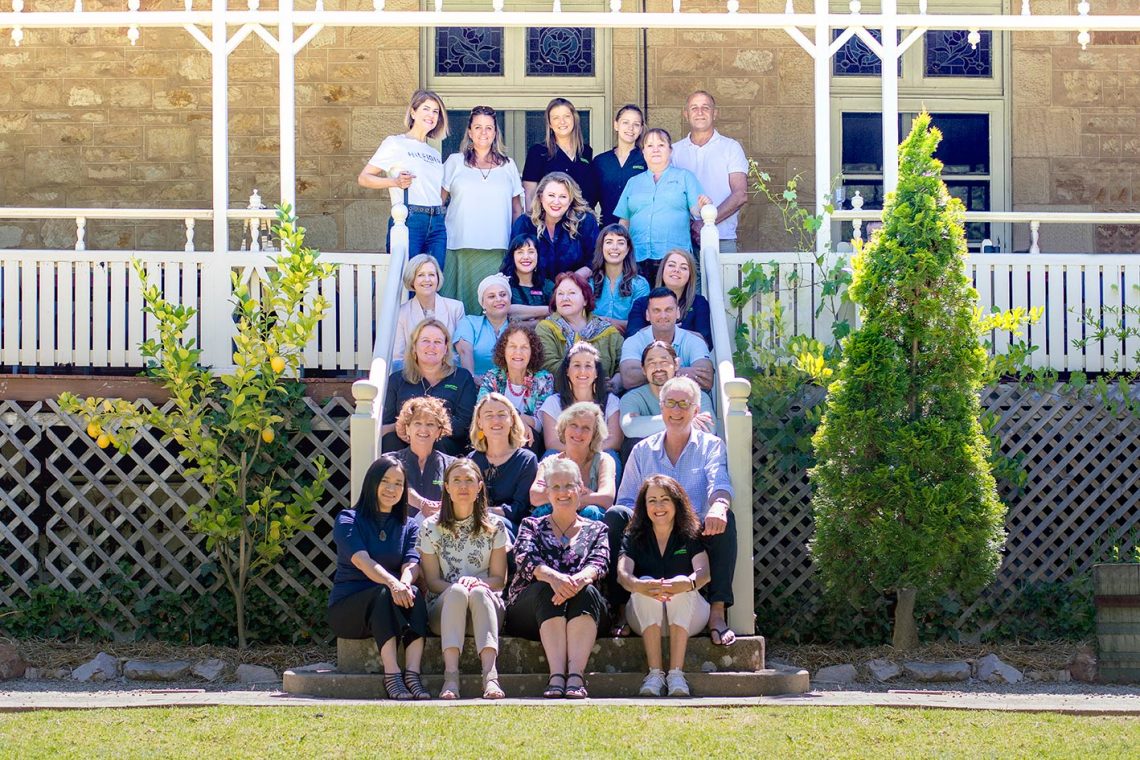 ALL PUBLIC TALKS AND EVENTS WILL BE POSTPONED UNTIL FURTHER NOTICE DUE TO COVID-19 RESTRICTIONS.
Integrative Health Solutions is pleased to present our list of free public talks for 2020.
Seminars are held at our practice, 13 Laffers Road Belair, from 6.15pm on the first Thursday of each month. Presentations will be given by at least one of our Doctor's and other relevant practitioner's and affiliates who are knowledgeable in the subject area. Speakers will be announced on this page prior to the event.
Integrative Health Solutions aspires to give back to the community by offering free information relating to various topics, from the view point of different modalities. It is our hope that you will leave with some new, helpful information that may make a positive impact on your health and well-being.
To secure your place for any of our talks please go to the Appointments tab, events button, IHS logo, and then scroll down to general. Click on the free public talk link to register your details. There is no charge or obligation, however seats are limited and therefore we do require bookings to be made. This system has been created to ensure that confidentiality is maintained and will also allow us to contact you, if for any reason a talk needs to be changed. If you have any problems, please phone our friendly team to reserve your place on: 08 7231 1628. We look forward to meeting you.
PUBLIC TALK SCHEDULE 2020
Thursday 3.1.19: No Talk
Thursday 6.2.20: No Talk
Thursday 5.3.20: Medicinal Cannabis
If you are interested in learning more about Medicinal Cannabis, this is the opportunity to have your questions answered. This talk will look at the current evidence, approved applications and legislation. Bookings may be made through the allied health bookings tab.Led by Dr Kerry Harris and David Crisci, seats are limited and bookings are essential.
Thursday 2.4.20: Healthy Aging
Feel free to join us for this month's free public talk on 'healthy aging'. We will look at falls prevention, osteoporosis, bone density and much more. Bring along your questions and Dr Harris will be happy to answer them for you. Please head to our bookings page to secure your spot today. Speakers: Dr Kerry Harris, and guest speaker to be advised.
Thursday 7.5.20: Gut Microbiome Workshop
What is the human microbiome? Learn how the microbiota imbalance affects every aspect of your health. Learn how to naturally reduce populations of pathogens like Candida albicans and how to 'fertilise' beneficial microbes to encourage more diversity and larger populations. Presented by Chris Wake, bookings are to be made through 'Health Kitchen'.
Thursday 6.6.20: Respiratory Health
Find out why respiratory health is important and how to manage such conditions as Asthma, COPD, Sleep Apnea. This is a key talk where all questions are welcome, so grab your pen and paper and join us Thursday 6th June. Call us to book or book online through our allied health bookings tab. Speakers: Dr Kerry Harris, and guest speaker to be advised.
Thursday 2.7.20: Diabetes Health
For the month of July our Public Talk will be about Diabetes Health, how it can affect you in daily life. We will give you some strategies to best manage Diabetes as well have have an open forum for any questions you may have. Whether you suffer from this or you know someone who does, click on the allied health tab to book your seat. Speakers: Dr Kerry Harris, and guest speaker to be advised.
Thursday 6.8.20: Gut Health & Diet Advice
With so many different do's and dont's with diets these days this talk will be one you wont want to miss out on. In this gut health & healing public talk we will cover things like intermittent fasting, plant based diets, bone broths & fermented foods. We would love to see you and your family/friends here – be come a better version of yourself. Speakers: Dr Kerry Harris, and guest speaker to be advised.
Thursday 3.9.20: Mental Health
This month's free public talk will look at how to improve your mental health. Our talks are always kept small and interactive, so please feel free to bring any questions you may have. Speakers: Dr Kerry Harris, guests to be advised.
Thursday 1.10.20: Cardiovascular Health
This public talk will gather momentum so book your seats today. We will discuss diseases such as coronary heart disease, heart failure, congenital heart disease, peripheral vascular disease and stroke.
Sunday (TBA) November 2020: No talk, health and wellness fair.