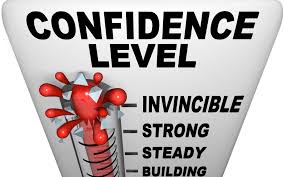 Increase your confidence and self esteem with hypnosis
Whether you are suffering from anxiety, depression or just feeling low about yourself, hypnotherapy can help. It is important to develop skills so that you can feel a new level of confidence and be comfortable in your own skin. This workshop will teach you how to develop and maintain a positive mindset that promotes yourself and allows you to realise your true value as a unique individual.
We are certainly not born lacking in confidence. We know its something we let happen to us along life's journey, without any awareness of it. It just seems to creep up on us.
Disappointments, rejections, hurts, self doubts, feeling inadequate and broken relationships are all part of our journey. These traumas can impact us in ways that rob us of our sense of value and self worth, thus our level of self confidence dissipates over time.
Learning to rewire, reprogram, reactivate and regenerate your confidence and self esteem using hypnosis, is an option many people find very beneficial. We all have unique gifts and talents to share with the world that already exist inside each of us.
If we don't have the self confidence to express it, we will never get to know who we could have become.
Think of the difference you could make if you felt empowered.
The more faith and confidence you have in yourself, the more you can deliver.
Your potential increases as you move towards it gathering momentum and moving you onward to achieve your goals.
By taking action you can be the person who walks, talks, thinks, acts and reacts. This will allow you to be the master that you are, in any area of your fulfilled life.
I challenge you to be the best version of yourself that you can be. Join a 3 week group hypnotherapy workshop on Confidence and Self – Esteem starting Monday and see how hypnotherapy can help transform your direction and self value. Take the first step and make a time to see me for a free 30min chat online now.