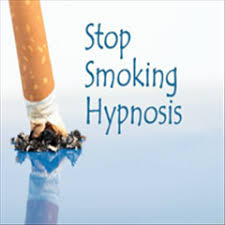 Hypnotherapy can unlock your unconscious mind to help you STOP SMOKING simply.
Most people I know who smoke wish they didn't. Do you live with the constant worry and lingering doubts and fears about a serious illness that might be just around the corner? That feeling of guilt, shame and hopelessness about having to stop smoking (including the occasional recreational smoking of other substances).
There is plenty of reasons for and excuses why, this persistent and addictive habit seems to overpower that decision to STOP SMOKING.
Most smokers live in complete denial about what they are doing to themselves and to those around them, who they love and care for.
Eventually that realisation comes into their current reality. The distress and angst that their decision to smoke is affecting those around them.
The constant nagging from family, peers or their employer causing added stress and anxiousness. The lingering worry in the back of their head of developing a serious medical condition, or terminal illness such as, auto-immune disease, heart attack, stroke or cancer.
Maybe you have had a self- realisation of it affecting your health, fitness and well being. In saying that, one must realise even if someone wants you to give up smoking, unless it's your own desire to make change, it probably won't work for you. (Nobody wants to be told what to do!!!)
Sometimes the financial stress of keeping this debilitating habit going is the catalyst to seek the help needed to quit smoking.
Some employers find that smokers can seriously affect the productivity of their business, because of the time lost constantly going out to smoke.
ARE YOU READY TO STOP?
If you are reading this article it is a good sign. You are obviously sick of smoking and unhappy enough to be looking for a solution to stop this habit that has taken control of your life.
Great…. you have found the right place! There is no need to look any further.
Integrative Health Solutions and Rosalie Cronin- Clinical Hypnotherapist- offers you the opportunity to take control of your life back. You have the choice of either an individual STOP SMOKING PROGRAM tailored to your needs, or a 3 week GROUP SESSION.
Many people just like you, have found the success they were looking for.
They have found the supported programs empowering in so many ways, integrating the many changes and enjoying the benefits of profound change.
My clients find the benefits of significant results in a very short time. Blood pressure decreases, the level of carbon monoxide in the blood drops to normal, in a day or two nicotine is completely out of the system, and oxygen can more easily reach your heart and muscles. Your immune system can recover so that your body can fight infection more easily. Breathing becomes easier and coughing and wheezing decreases… Your risk of cancer, heart attack and stroke begins to decrease immediately. Your level of fitness begins to increase, as does your finances….
Did you know that if you spend in excess of $20.00 per day, you would save close to $10,000 or more a year! Think of the things you would rather spend that money and time on like a holiday, a new car, clothes etc.
You will feel much better about yourself having successfully ridden yourself of this habit. Your anxiety and stress levels will decrease having succeeded, as well as those of your family.
Experience a new sense of freedom. Finally letting go of all the anxiety of the past which is connected to the fearful anxious and guilt ridden activity of smoking. You will come to realise that smoking had nothing to do with relaxation and the imagined stress relief remedy.
You have nothing left to lose. Book your FREE 30 MINUTE CONSULTATION online now. In that time, Rosalie will ensure that hypnotherapy is a safe and plausible option for you. She can discuss both the individual and group Stop Smoking program with you at this first appointment. There is no obligation to you to take part, just an opportunity to make a start.

NEXT GROUP WORKSHOP STARTS THIS SATURDAY 9/6/18, RESERVE YOUR PLACE NOW.