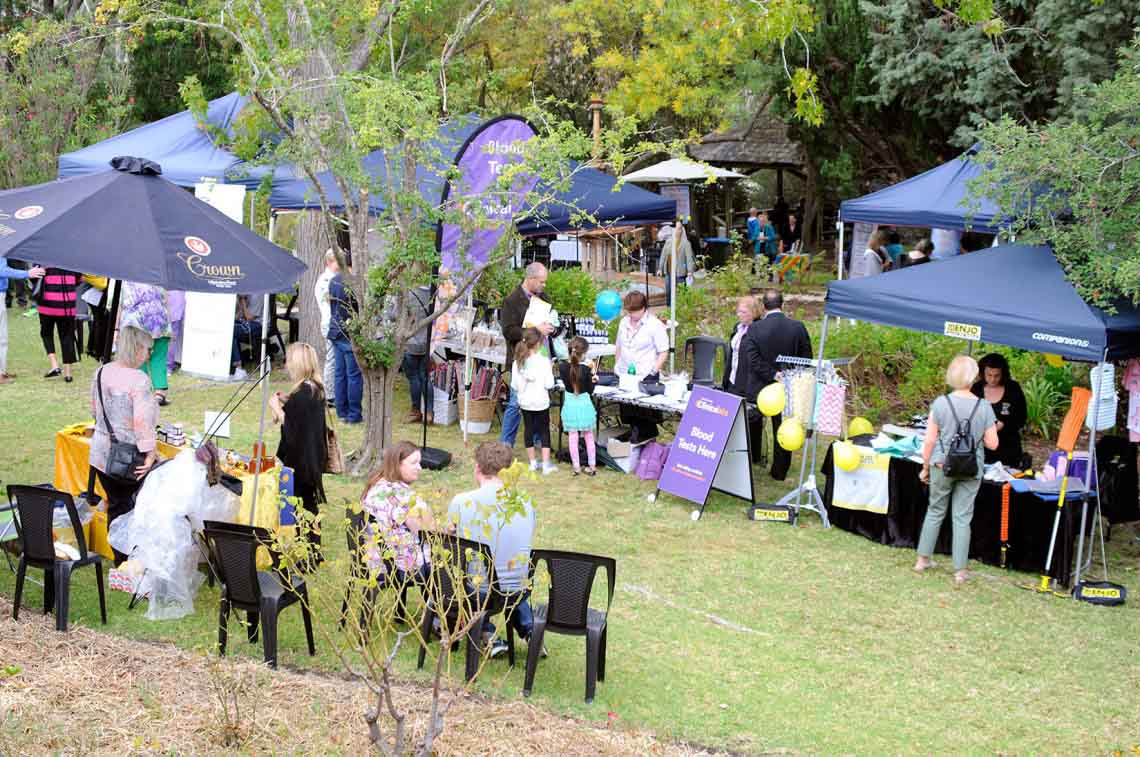 Integrative Health Solutions is pleased to host our second annual Health Fair!
Come along on Sunday 30th April, 2017 from 10:00am – 16:00pm.
Our fair provides an opportunity for the public to explore and experience different treatments and modalities, at no charge. Our practitioners will be on hand to provide information and education about what they do, who it may help and how it may benefit. We acknowledge the benefit some people find in a variety of different treatments and we will therefore invite external practitioners, not available within our practice, to demonstrate their services. To obtain total well-being, it is necessary to look equally at the Body, Mind and Spirit and we hope that this health fair will highlight the various methods people utilise to attain their optimal well-being. So whether you would like to try a Massage, Acupuncture, Osteopathy, Dru Yoga, Meditation, Reiki, Kinesiology, spiritual readings or something else, you will find it all here today! Practitioners will also be on hand to discuss neuro-therapy, hypnotherapy and other modalities that are not so easily demonstratable in this environment. Family Time Australia will be available to discusss your OT, Speech and Psych needs for kids and offer some acitivites to keep them amused 🙂
Fresh organic produce will be available for purchase thanks to the Organic Corner Store, as well as many other local stalls for your enjoyment. Enjoy a fun, free day out in our magnificant gardens, listening to some wonderful acoustic tunes! Stall holders will be announced as they are confirmed. Our wonderful attendees include:
INTERNAL STALL HOLDERS
Christine Crosby – Counselling (Medicare rebateable via EPC) Christine has 30 years experience counselling in mental health, women's health, relationships and family counselling. Christine will be available to discuss how it can help and your individual circumstances.
Carly Astill – Youth and Adolescent Counselling Carly will be available to discuss your children's health and well-being.
Lincoln Cotton – Chiropractor. Lincoln will be available to discuss your chiropractic needs and perhaps offer any advice he can.
Abi Abbott – Osteopath Abi will be on site to discuss what Osteopathy is and how it can help. Ask her for a demonstration so that you can try and understand this modality for yourself! She will do mini osteopathic assessments for no charge – 15mins.
Rosalie Cronin – Hypnotherapist Rosalie will be available to discuss your suitability for Hypnotherapy and what you can expect!
David Crisci – Naturopath / Pharmacist David will be available to discuss how Naturopathy can be of benefit to you, to answer your questions regarding supplements and medications and he will also be providing a demonstration of the Pandora Star Light!
Junji Takarabe – Acupuncture – Junji will be providing community acupuncture, to allow people to try and benefit from acupuncture treatments. Junji is experienced with acupuncture for chronic and acute pain, neurological problems, hormone disfunction and Anti-Aging! Junji will be taking donations on the day for treatments where possible, with all proceeds goes to SOS Cambodian Kids acupuncture project.
Maya Bianchi – Acupuncture Maya will also be providing community acupuncture trials for acute / chronic pain, Endometriosis, Women's Health, Hormone Disfuction, Anti-Aging and much more. Maya also does five element acupuncture, so feel free to ask her more about that on the day!
Nayda Fitzgerald – Kinesiology Nayda will be available to do mini kinesiology treatments and to discuss with you what Kinesiology is. These will be at no charge, limited to ten minutes and may assist you to better understand this discipline and hopefully help you with at least one problem!
Sarah Trangmar – Remedial Massage Therapy, Kinesiology, Bowen Therapy, Cancer Massage, Complex Lymphatic Drainage Sarah will be offering trials of her treatments on the day. Some pre-bookings are available on our website.
Gia Pyrlis – Massage Therapy, Cranio-Sacral Work, Bach Flower Remedies, Counselling, Self-Care Gia will be available for people to try one of the many treatments that she offers (limited pre-bookings available early). Gia will also be available to have a chat about your individual needs.
Micaela Budgen – Remedial Massage Therapy Michaela will be offering free 15min massage trials on the day!Some pre-bookings available.
Rebekah Popescu – Art Therapy Rebekah will be available to discuss the benefits of Art Therapy and how it can help improve mental health and well-being. Mini demonstrations of Art Therapy will be held throughout the day! A 1hr Workshop is available for pre-bookings at 1pm on the day, this will reflect the experience of Art Therapy intensive workshops. Book Now
Romana Butt – Homeopath Romana will be available to discuss Homeopathy, how this modality works and how it may assist with chronic and acute health problems.
Dagmar Zobel – Meditation Dagmar will hold a demonstration of Meditation and also be available to answer all your questions! Dagmar is also a teacher of Reiki, a Counsellor and in addition, she works with businesses to develop work place meditation programs to improve efficiency, team work and moral.
Leonie Hartwig – Dru Yoga Leonie hosts our Dru Yoga classes and will be providing us a demonstration of this gentle type of Yoga that suits all age groups and limitations. Leonie will be available to do demonstrations and discuss how Dru Yoga works and who it can help.
Louise Marquis – Crystal Light Bed Louise will be on site offering trials of the Crystal Light Bed. Mini sesssions are available at no charge. Some pre-bookings are available.
Joel Harman / Tim Hill – Neurotherapy Joel and Tim will be onsite to discuss the use of Neurotherapy, how it works and your suitability to the various treatments availalbe. This will be at no charge and some pre-bookings for mini consults will be available via our online booking page.
Reiki Several of our practitioners are trained in Reiki and will be available for treatment trials of this modality.
Integrative Doctors Our Integrative Doctors will be around the place on the day, so feel free to say hi and ask them any general questions about Integrative Medicine that you may have. They will not respond to specific clinical questions, as this is not appropriate without a full-consultation. Dr Day will however, be offering demonsterations of his cranio-sacral work! So come along and say hello!
Infinity Compounding and Wellness Pharmacy Come along and meet our lovely Pharmacists! David, John and Geoff will be onsite to answer all of your questions regarding medications, supplements and compounding! The pharmacy will be open for sales on the day as well.
Family Time Australia Family Time Australia will be onsite providing information about their trans-disciplinary services including: Occupational Therapy, Speech Pathology, Psychology and Naturopathy. In addition they will be available to discuss and demonstrate their exciting classes!
Australian Clinical Labs ACL representatives will be available to offer information regarding Functional and general testing! So bring along all your pathology testing questions for the team to answer! They love a challenge 🙂
EXTERNAL STALL HOLDERS!
We support local producers and products and are pleased to work alongside the following people and businesses, on fair day!
Robin George – Robin is a local, home grown acoustic musician.  He will be providing some beautiful tunes and ambience on the day!
Bee Natural Skincare– Glenda will be on site again this year selling her 100% Natural Skincare Range. All products are handmade from the purest quality beeswax, blended with natural vegetable and plant-derived ingredients using the finest essential oils. Suitable for sensitive skin.
The Organic Corner Store – Aasha and her team will be holding their market here on Fair Day! Selling fresh organic produce, come along and meet the team, discuss their co-op which provides pepople with a cost effective way to obtain high quality organic produce!
Birky Bites Birky bites are another fantastic local producer of pate's, terrines, Relish, Dukkah and Lavosh to name a few! Scott will be on hand to offer tastings of his products (many being gluten free) and also offer sales on the day! For those of us who were able to try these at the public talks, we can strongly recommend his delicious culinary wares.
Enjo We are pleased to have Marie joining us again to demonstrate the wonderful Enjo range! She will also have products for sale!
Florentine Gold A local Adelaide Hills company that manufacture a myriad of products using natural ingredients, that are both Vegan and CCF accredited. These include deodorants, insect repellants, body and joint rub and arthritis benefitting cream. Come along and speak to the team!
Face painting – We are excited to have Daniella back to create some wonderful faces amongst the crowd!
Henna tattoos – Daniella will be very busy on the 30th, as she will also be creating Henna Tattoos for our guests, at a small charge!
Inner Origin – Inner Origin is a wellness community that sells products that are free of preservatives, BPA, fragrance and much more!
Spiritual Readings – Katrina will be offering spiritual readings and mediumship readings on the day. Some pre-bookings may be released prior to the day!
Spiritual Readings – Anna will be onsite offering spiritual and mediumship readings on the day. Some pre-bookings may be released prior to the day!
Essential Oils – We are pleased to have Debbie on site to discuss the benefits of essential oils, offer demontrations and sales as well!
Angelic Touch – Tina will be available to demonstrate her range of Mannatech (vegan friendly) supplements, as well as diffusers and other products!
HKT Fitness – Joe will be along with his team to discuss their Holistic Fitness and Wellness Classes / Gym.
Shugnite Gypsy – Meet Kerri, who runs a family business producing handmade local products including: massage / meditaiton harmonizers, water filtering stones, Jewellary.
HighVybes – Lyn and Tony will be onsite to display their range of EMF Protection, sun / energy catchers and much more!
Arbonne – Tai will be onsite to discuss the Arbonne range of vegan certified products, from shakes to skin care, hair care and children products.
Building Biology SA – Rick provides home audits to assess for environmental hazards. He can assess Indoor air quality, mould, allergens, OVC's, EMF's and water contamination.
Farmhouse Pantry Gluten Free – Thank you to Nicky for providing us with some fantastic gluten free food on the day! We look forward to trying your amazing range!
ASAP Coffee – Greg will be onsite to keep us all going, with his delicious coffee and yes he will have ample dairy free alternatives 🙂
Cancer Care Centre Will hold a fundraising BBQ to support their vital work as a not for profit organisation, assisting those who are living with cancer.
Past Life Regression Anne-Marie Glasson will be available to discuss past life regressions, how they work and what can be achieved. Anne-Marie will also be leading two demonstrations on the day and bookings can be made from her stall.
Sacred Grove Edmund will be onsite to demonstrate the use of plants such as the scented emu bush and their properties that can be used for their various healing purposes.
DEMONSTRATION TIMETABLE!
10:00am – 10.30am Dru Yoga Demonstration (Leonie Hartwig) Yoga Tent
10.30am – 12noon Past Life Regression Group Demonstration (Anne-Marie McGlasson) Gather at the balcony stairs
12:00pm – 12:30pm Art Therapy Demonstration (Rebekah Popescu) Art Therapy Tent
12:30pm – 1:00pm Meditation Demonstration (Dagmar Zobel) Meditation Tent
1:00pm – 2:30pm Past Life Regression Group Demonstration (Anne-Marie McGlasson) Gather at the balcony stairs
2:30pm – 2:45pm Sugar talk (Dr Kerry Harris)
2:45pm – 3:15pm Art Therapy Demonstration (Rebekah Popescu) Art Therapy Tent
3:15pm – 3:45pm Pandora Star Light (David Crisci) Gather at the balcony stairs
It will be an amazing day in our beautiful gardens and we can't wait to share it with you all!