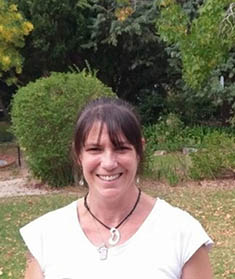 Remedial Massage, Traditional Sweedish Massage, Reiki
Stress Management, Anxiety, Depression, Pain management, Pregnancy, Self-care, General Well-being
I began my Massage Therapy journey in 2008, gaining my Certificate IV at the Institute of Massage. After working for 6 years in the Massage Industry, I gained my Diploma of Remedial Massage Therapy in 2014. To further enhance my skills and patient outcomes, I have also trained in Traditional Swedish massage and Reiki 1 and 2. I have worked in private practice for several years, more recently at the Float Room. I am truely passionate about Massage and all it involves and resolves.
This passion and training allows me to incorporate the highest quality, professional massage therapy, with empathy and understanding. It is important to forge a solid client/therapist relationship with each client. This creates a level of co-operation that is important when creating a holistic and individual approach to help heal the body and soothe the mind and soul.
I am a registered Remedial Massage Therapist with Massage and Myotherapy Australia and am also WorkCover Accredited.
I am trained to provide Reiki, Traditional Swedish and Remedial Massage Therapy to my clients. I am pleased to have relocated my practice to Belair and welcome my existing clients to my new location. At this time, I am able to welcome new patients and look forward to working with you.
Modalities include: Manual Lymphatic Drainage, Trigger Point, Myofascial Release, Pregnancy, Disablilty (Intellectual and Physical), Deep Tissue, Sports, and Indian Head Massage.